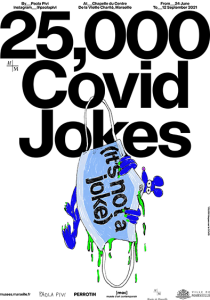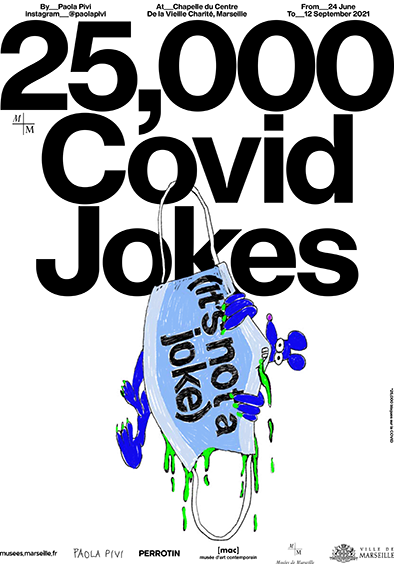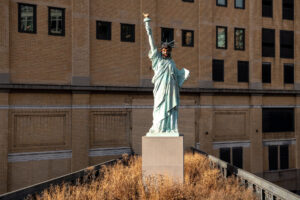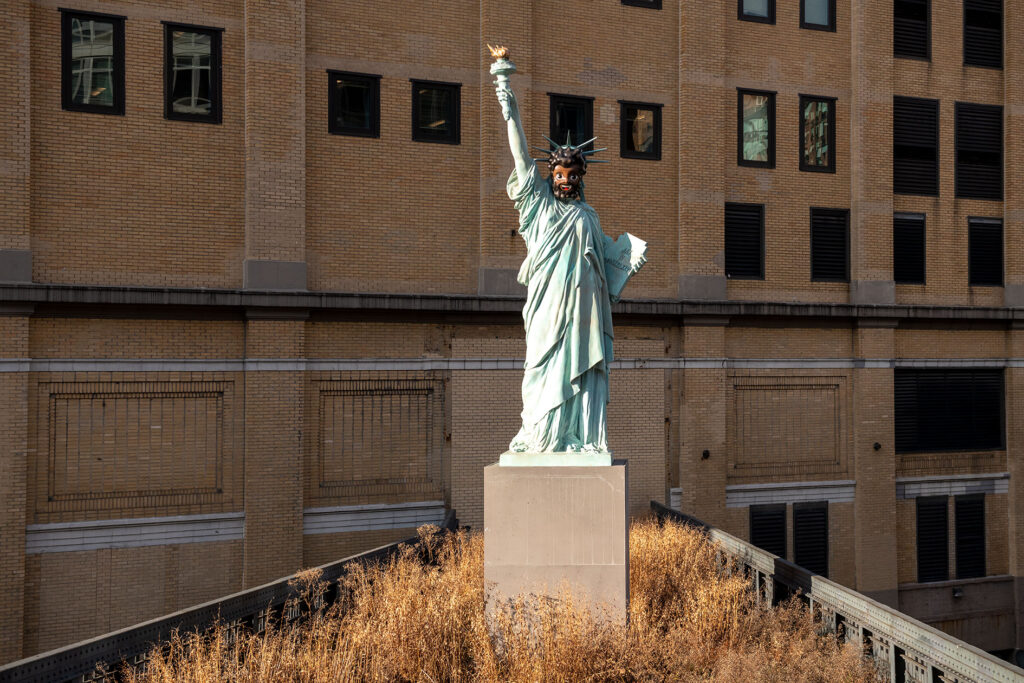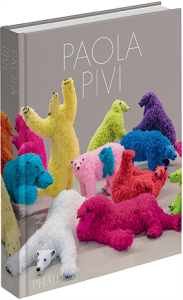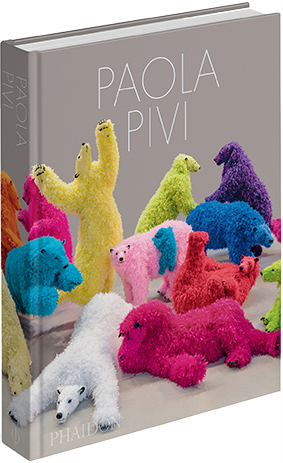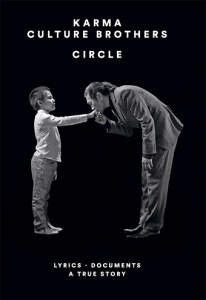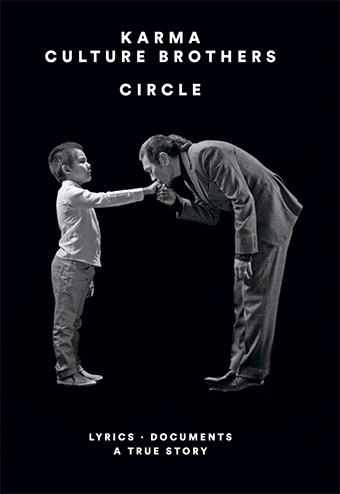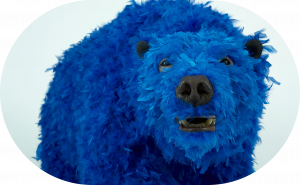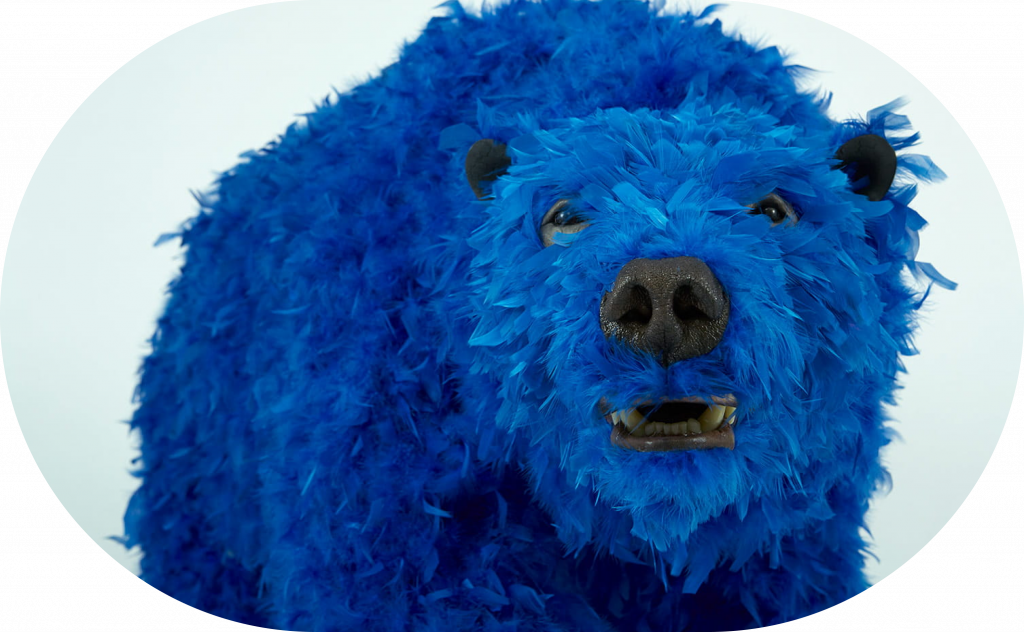 Free Land Scape, Perrotin Gallery, NY, 2022
Website under construction
It's a cocktail party, Portikus, Frankfurt, 2008
How I Roll, 2012
Piper Seneca, steel supports and motor (rotation at 1 rpm)
97 11.8 × 12.9 × 11.8 m
Public Art Fund, New York, 2012,
video by Attilio Maranzano
25,000 Covid Jokes (It's not a joke), 2021. Artwork composed of 25,000 COVID-19 jokes collected from the internet from more than 60 countries. La Chapelle de Vieille Charité, Marseille, France
Grrr Jamming Squeak, 2010 and 2014
You know who I am, The High Line, New York
Monograph Paola Pivi, main editor Justine Ludwig, published by Phaidon, in collaboration with Maxxi, Rome, The Bass, Miami Beach, The Andy Warhol Museum Pittsburgh, Anchorage Museum, [mac], Marseille
Paola Pivi is the editor of Circle, a book and music album by Karma Culture Brothers. The CD/book is an account of the true story of Karma and Paola and their son in India: they spent four years, from 2013 to 2016, battling in court against the Tibetan Children's Village (TCV), the renowned institution for the education of Tibetan children in India. The TCV wanted to remove the child from the couple, even though the TCV itself had actually initiated the adoption procedure and given the child to them in 2012. The TCV fought the court cases in a brutal manner, with lies, deceit, false accusations, threats and blackmail (these words are not used lightly, the public records of the court cases prove their validity). Karma and Paola won all of the court cases and their son was always with them, as he is today.
To order a copy info@paolapivi.com
Apply here to access full support when in need of assistance to exhibit the artworks of Paola Pivi: info@paolapivi.com
Close
BIO

Born in Italy in 1971, Paola Pivi's artistic practice is diverse and enigmatic. Commingling the familiar with the alien, Pivi often works with commonly identifiable objects which are modified to introduce a new scale, material or color, challenging the audience to change their point of view. Animals are often cast as protagonists in Pivi's world. She draws upon their perceived characteristics and instills them with human mannerisms. In Pivi's art, polar bears practice yoga, hang from trapezes, and engage with one another. Sprouting multicolored feathers, the artworks are both life-sized and miniaturized as baby bears. Spanning sculpture, video, photography, performance and installation, Pivi's practice trespasses perceived limits to make possible what before seemed impossible. Zebras frolic in the arctic, goldfish fly on airplanes, and in her 2012 Public Art Fund installation, a Piper Seneca airplane was lifted on its wingtips and installed to constantly rotate forward. 

Pivi has been the subject of numerous solo exhibitions including We are the Alaskan Tourists, Arken Museum, Denmark (2020); World Record, MAXXI Museo nazionale delle arti del XXI secolo, Italy; Art with a view, The Bass Museum Miami Beach, USA (2018); I did it again, Savannah College of Art and Design, USA (2018); I am tired of eating fish, LaRinascente, Italy (2017); Ma'am, Dallas Contemporary, USA (2016); Tulkus 1880 to 2018, FRAC Bourgogne, France (2014); You started it … I finish it, National Gallery of Victoria, Australia (2014); Share, But It's Not Fair, Rockbund Art Museum, China (2012); How I roll, Public Art Fund New York, USA (2012); It's a cocktail party, Portikus, Germany (2008); It just keeps getting better, Kunsthalle Basel, Switzerland (2007); My religion is kindness. Thank you, see you in the future, Fondazione Trussardi, Italy (2006). 

Pivi has exhibited internationally at institutions including Palais de Tokyo, Musée d'Art Moderne de la Ville de Paris, Centre Pompidou, France; Fondazione Prada, Biennale di Venezia, Italy; Hamburger Bahnhof – Museum für Gegenwart, Germany; Whitechapel Gallery, Tate Modern, United Kingdom; Malmö Konsthall, Sweden; MOMA PS1, USA; Yokohama Triennale, Japan.